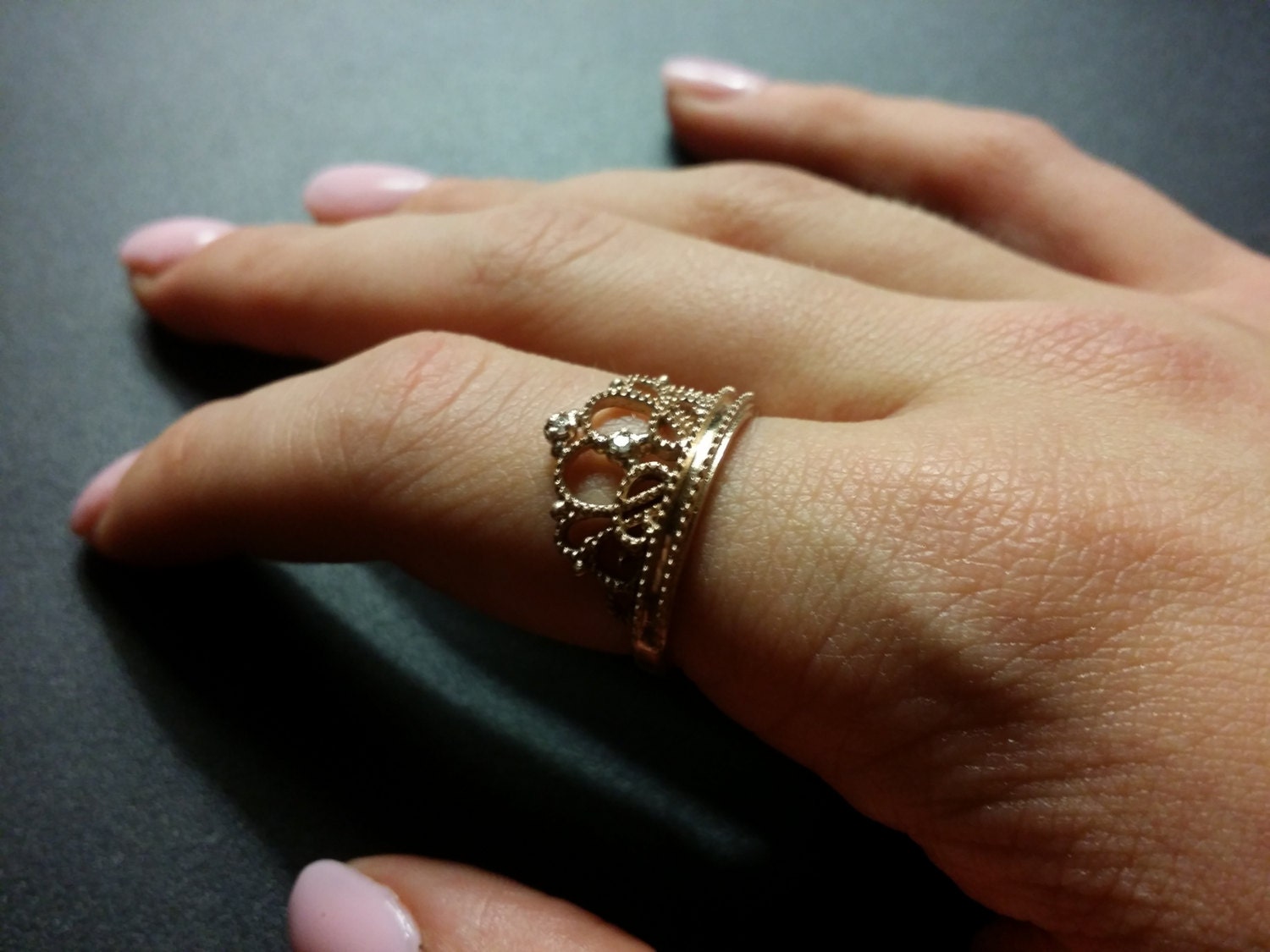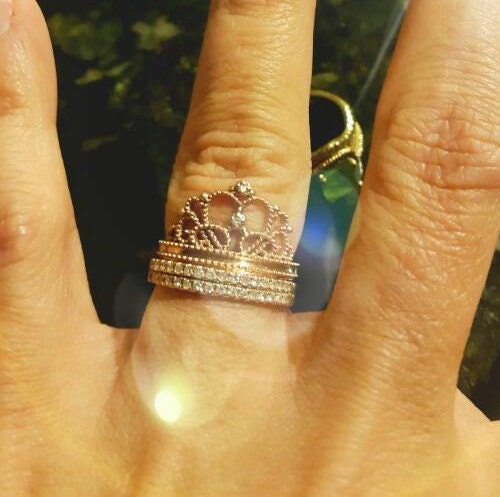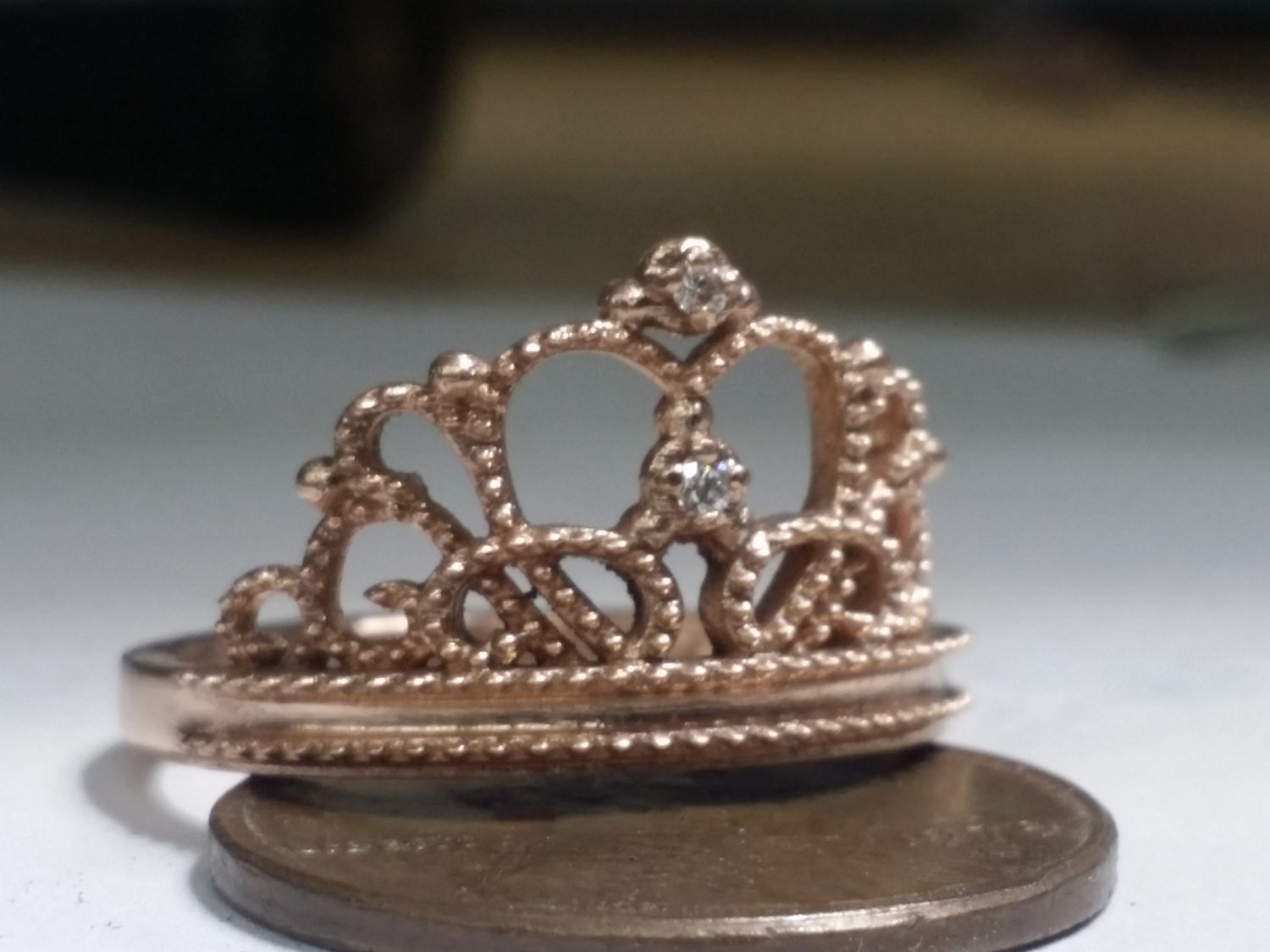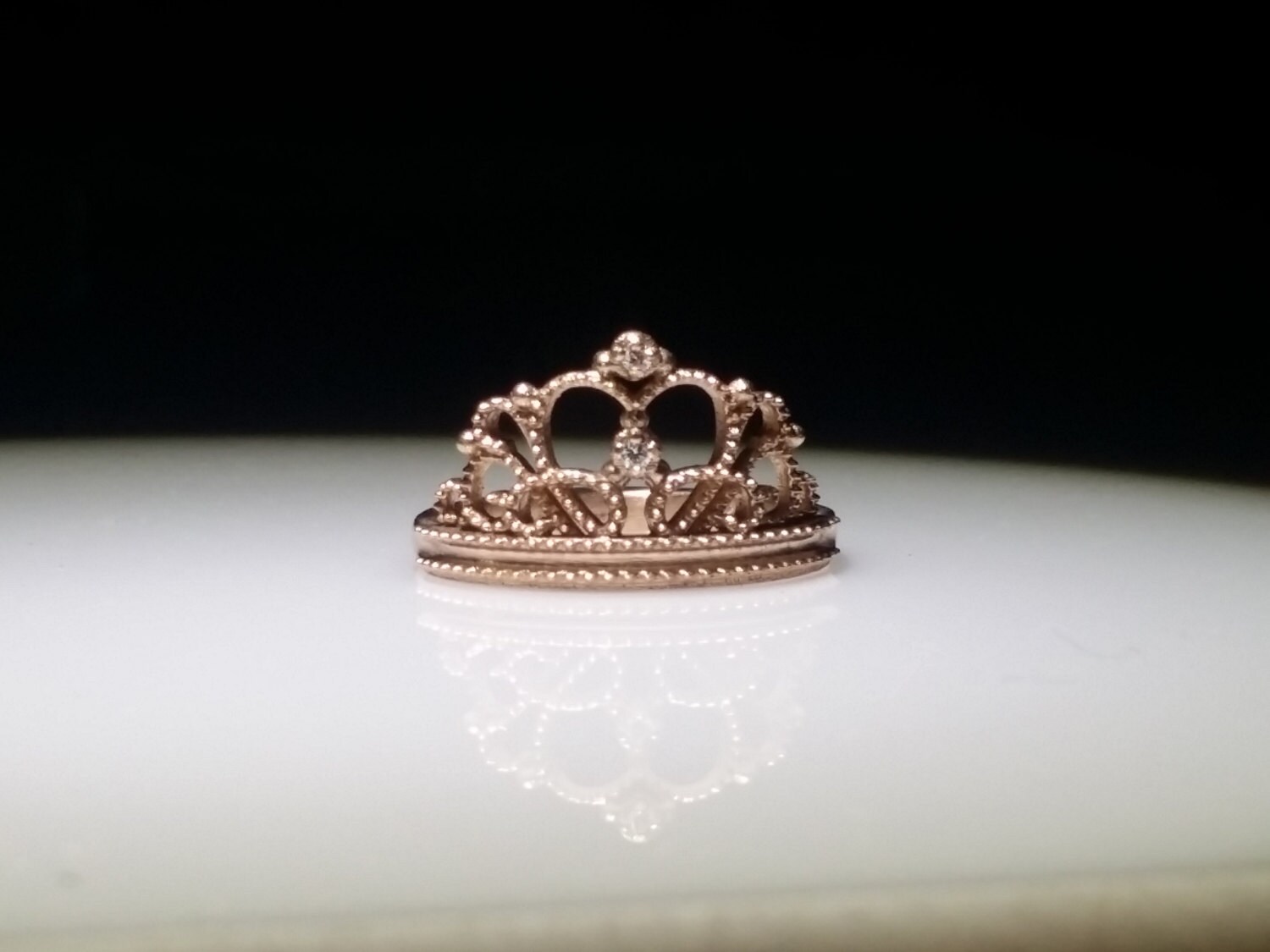 This is an amazing solid 14kt rose gold ring, let me assure you this ring is stunning beyond words when seen in real life in a natural setting. It is the most elegant and perfect ring that I currently produce.
This is solid 14kt gold, it is NOT plated. The rose gold will never wear off as a plated ring will. This ring will hold it's value as gold does and if taken care of it is literally timeless.
This is ring is of the highest quality, elegant, dainty, minimal yet full. It is truly a treasure that will be loved and adored.

This can come in virtual any size just leave the size needed in the comments for seller section when ordering or feel free to message me with that information.

There are 3 standard versions of this ring.
No stones at $270
2ea CZ at $275
2ea 0.2ct tw natural diamonds $320.

Modifications can be done but please contact me as there will need be a charge for that additional work. Nobody works for free, do they? But I am extremely reasonable, I assure you. Also, large stones can be add.

I suspect this is going to be a big seller this Christmas, please don't wait until it's too late to order. These are manufactured at the time you order. They will take up to 14 days to produce and surely a longer time period as Christmas approached.
Payments
Currently I am only accepting all forms of payment.
Refunds
My items are custom made to order and can not be returned.
Additional
Unfortunately strict policies need to be put in place to avoid unpaid hours and hours sizing rings that were ordered with incorrect ring sizes. The way to avoid these cost is to have the ring finger physically sized. The worst cases are "gift rings" to which the purchaser in effort to avoid giving away the surprise does everything but order the correct ring size at which point I'm expected to correct the mistake without compensation. Other scenarios or old ring sizes and simple guesses at size.
The way to avoid these sizing cost is very simple, HAVE THE FINGER SIZED BEFORE PLACING THE ORDER. There will be no acceptations to ring sizing cost please do not ask. If you feel I made a mistake with sizing you can return the ring to which I will send you a picture of the ring on a sizer as proof the ring is on point or that I made error. If I find error with manufacturing the ring will be sized at no charge and returned.
I fully expect my stellar 5 star feedback will take a hit because nobody enjoys paying for their mistakes and will lash out with negative feedback in order to get back at me. However my generosity has been tramped on, to the point that these policies need be put in place.

If you find that a item is damaged. I will ask that you send the item in so that I can inspect the damage for oversights in manufacturing. If I determine the item was shipping with damage it will be repaired and returned. If I determine that damage was cause after shipping the item will be returned, the customer can pay to have item repaired, or replaced.

Lastly, my items are custom made to order. There is no returning these items. Customers have literally order wildly incorrect ring sizes and when faced with the need to purchase a new correct sized ring as for a refund.

I truly apologize for the need to incorporate these polices but again, I am being taken advantage of by customers who order incorrectly, do not understand their incorrect order is not my fault, and expect me to clean up the mess without compensation.


Re-sizeing ring from 1/8 to ¼ $25 plus shipping
Re-sizing ring from ¼ to ½ $50 plus shipping
Re-sizing ring from ½ to 1.0 $75 plus shipping

Rings that need over 1 full size will need be remade. A 20% discount on the new ring for the return of the old ring for scrap.

Items are all custom made to order and can not be refunded.


I will ask if you to acknowledge if you have read my polices. Again, the way to avoid all this is to have the finger sized. Local Target and Walmart all have ring gauges. While you are in shopping at either stop in the jewelry counter and size the finger. It literally takes 1 minute and saves me hours of sizing and you hours of frustration and additional cost.


Jim Little